Aruba Red releases two remixes of EP Track 'Butterfly'
Alt Soul artist Aruba Red releases two hot remixes of her EP track 'Butterfly' this month.
The Abyss Bay remix will be released on 19th June and is a sonic deconstruction of the original into a slick, hypnotic Techno version.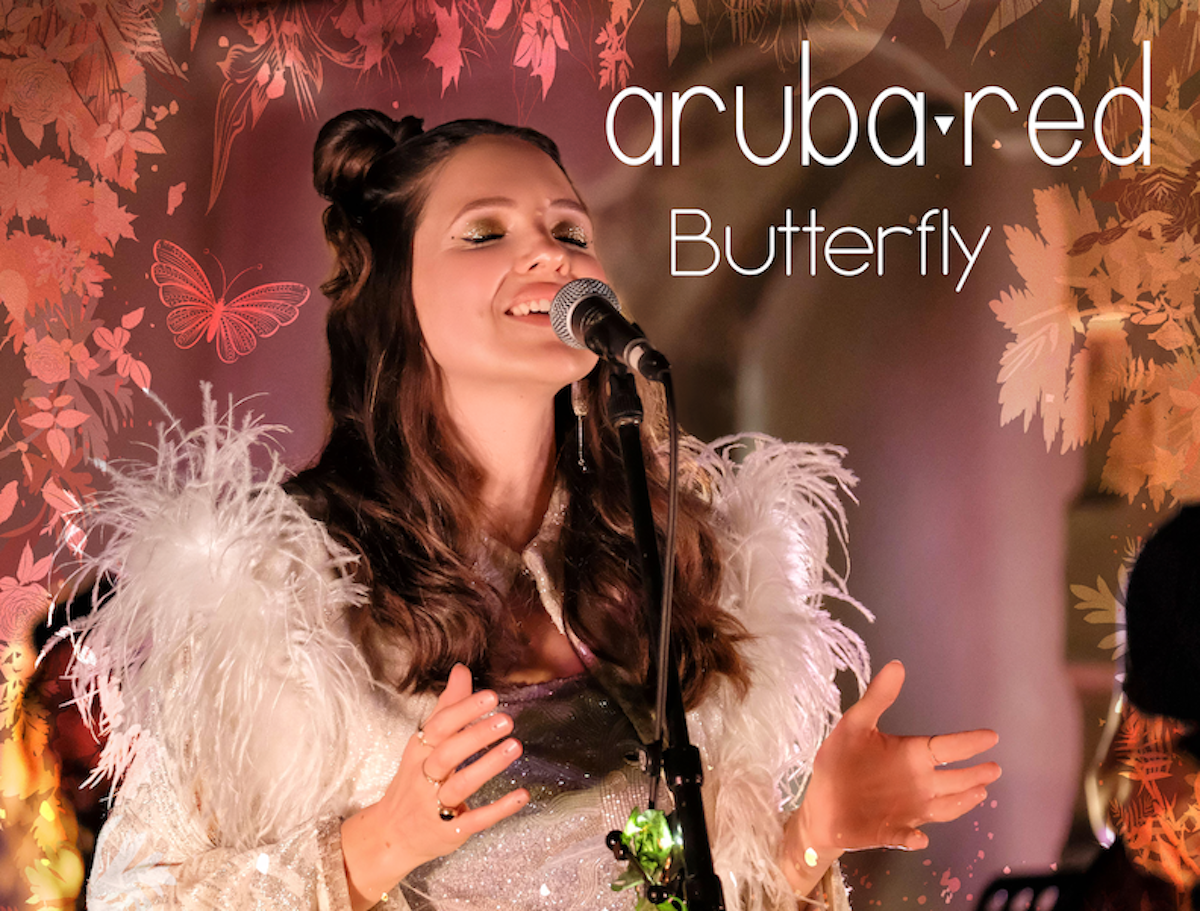 The Aeroplane Dope remix follows up in a Drum n Bass style, with killer bass licks and dancehall undertones that comes out first on 3rd July.
The original 'Butterfly' is drenched with Aruba's inimitable, soulful and serene style, building up to an uplifting crescendo of beats and ecstatic vibes. The video was recorded at her recent debut headline show at St Pancras Old Church, in early March just before the lockdown and perfectly captures Aruba's spellbinding live performance, as she sings her healing and uplifting lyrics that bear so much significance for the challenging times we face today.
Aruba Red said "I'm so excited to share these two remixes of 'Butterfly', both are incredible re-imaginings of the original track, produced by Aeroplane Dope and Abyss Bay, who are doing great things on the electronic music scene. The original song represents love, self-love, investing in yourself and others. My hope is that these 'Butterfly' remixes will evoke joy and celebrate the times when we were able to rave together. Those days will come again!"
Aruba Red released 'Butterfly' original on 29th May, as a rapid follow up to charity single 'Search For The Hero', a minimal, acoustic re-working of the classic M People track, which was released on 15th May with all proceeds going to music charity Help Musicians.
Aruba is no stranger to creating highly personal work imbued with poignancy and meaning. She has established a growing following for her fresh soulful sounds that inspire and uplift.
Aruba's own personal experiences, from suffering an abusive marriage, a lifetime of anxiety and panic attacks stemming from unresolved childhood trauma, the passing of her well-loved musician father Jack Bruce and birthing her own child, have culminated in the creation of her recently released 'Shadow Work' EP.
The new EP is a highly anticipated celebration of feminine strength and follow-up to her critically acclaimed EP 'Holy Waters' featuring Aruba's distinctive vocals supported by a cast of incredible talent including co-writer Renell Shaw (Rudimental) and Nathan "Flutebox" Lee (Asian Dub Foundation). This eclectic EP fuses alt soul and experimental production with live instrumentation, a powerful vehicle for Aruba's artistry into the heart and soul of listeners.
Aruba Red's journey continues, as she guides and supports her community in spiritual healing with guided meditation sessions, freebirth pregnancy support, as well as 'Aruba Red's Women's Circle' – a gathering celebrating sisterhood and the healing powers of the divine feminine, supported by Ernst & Young.