Introducing Vlad Alecu, the 19-year-old Entrepreneur behind FundedVentures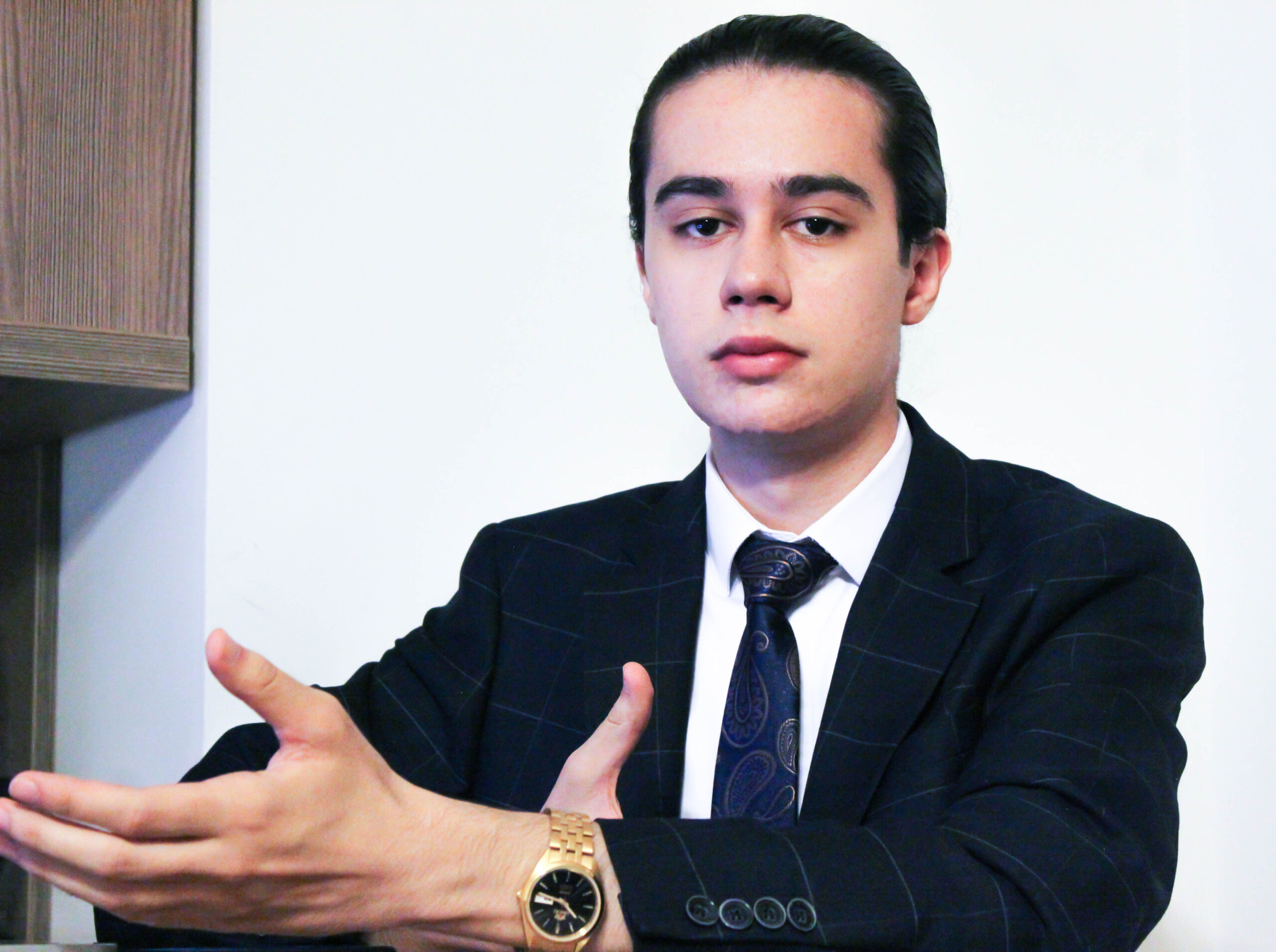 Vlad Alecu has been interested in technology since he was seven years old. He got his first contact with programming at age 12 when he started building websites and gradually earning an income off his skills. Now, he is the Founder of FundedVentures.com, the new kid around the block with huge potential to take the lead.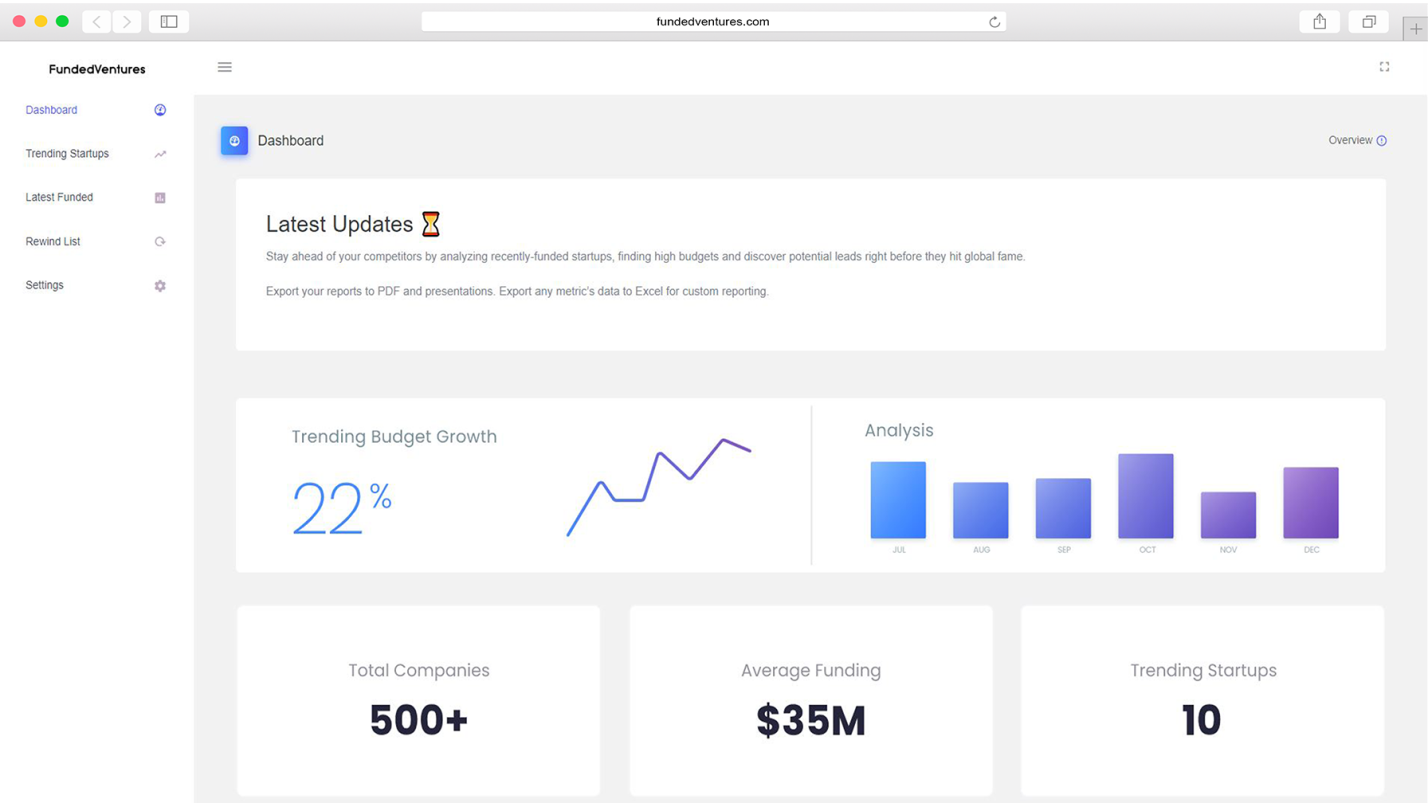 FundedVentures is a leading analytics platform which provides information about the latest funded startups from all over the world, with the mission to offer only accurate leads in a very efficient way.
No individual has become more of a symbol when it comes to the land of opportunity than Vlad Alecu, the 19-year-old tech founder. Born in Romania, he was raised on Bob Dylan, science, and technology.
He experimented with creating online content for more than 5 years and settled down to found his first business when he was only 16-years-old, after searching for ways to monetize his acquired knowledge in the media world.
The initial success of PublishFinder, with by top clients and partners such as Amazon, Apple iBooks, Barnes&Noble, and even Chrisann Brennan, skyrocketed his confidence in creating other successful projects.
Today, one can find him focused on creating and expanding startups, and between fixing problems and talking to investors, he still finds the time to reflect on what is the next thing that should be done in terms of career and personal life.
He recently finished high school and joined London South Bank University, as a computer science student, in search of new opportunities.
How do you react in regards to what happened overall this year?
In my wildest imagination, I couldn't have come up with such a wild scenario. I had hoped that my life would take an interesting turn this year and it actually did. Not every item on my bucket list was achieved, but still.
Can you share with us some of the things that worked for you?
Oh, yeah. I personally want to build things and taking risks is necessary. I postponed most of my activities when it comes to PublishFinder, it's basically on autopilot since January.
I worked on a few other projects in the meantime, including FundedVentures.
Everything is going well at this point, careerwise. I want to make a comeback in the publishing business with a new book, in collaboration with a very special person. I tried to focus more on myself this year, learning new stuff, it's always the best approach in order to move forward.
Can you give us a glimpse of what this book is all about?
Sure. The main subject is about how you can learn more faster and efficient in different mediums, whether it's school or the internet, everyone needs to learn how to learn. I think this book is a game-changer.
What about the co-author and publisher?
Great question. First, everything is going to be done using the resources from PublishFinder, no big publishing house involved. Second, the co-author is a brilliant young woman, an Oxford student, aspiring biochemist, and neuroscientist with whom I'm involved with on many levels.
How is the experience so far?
What can I say? It's very character building. She helped me tremendously in many ways since I wasn't aware of a lot of things when it comes to neuroscience, psychology, and some other stuff that I can't share. I really want to thank her publicly with this occasion.
What went wrong this year because of the current situation?
Well, I was very busy trying to balance school, work, and personal relationships. Let's just say that entrepreneurship is a very lonely road. It's always hard, at least in the beginning stages of a startup, when you have to do everything by yourself and expecting nothing in return for a very long time.
Generally speaking, people like me are often found to be very difficult for whatever reason and this results in a different set of consequences on many levels.
Sometimes it's got to be overwhelming to you that about 3 years ago you were just another teenager and now you're running your very own startup, how does it feel?
I've always wanted to do this, even before I knew what a tech startup represents. It's something very magical about working towards building the next big thing, to plant something wonderful in the world. It was never a numbers game, the journey is the reward for me. I'm also officially joining the 1% Pledge to build a movement of corporate philanthropy.
Speaking of numbers, how do they affect you?
I don't think about this stuff, really. The most important thing right now are the people around me, what we're building, that's it. Numbers are more of a 25 percent factor. I also don't come from a background where this kind of stuff are a priority, think about Dylan or eastern philosophies.
What is so special about Bob Dylan?
Well, everything. [Laughs] No, seriously, if you look very carefully, he's a big source of inspiration and higher creativity. Artists don't really look back, it's about the next great piece of art. I've always considered myself an artist, a different kind.
What was your childhood like?
Very similar to most kids in my country. Obviously, I was very fortunate to discover and then use the power of the personal computer, not just for games. A big part of my journey began when I was 11, watching some of Steve Jobs's keynotes by accident. I loved them and from then on, I've always wanted to do exactly that, build insanely great products and make a dent in the universe.
How would you describe yourself today?
It depends. Artist, businessman, risk-taker, hippie, poet. Even though, it might not seem like that at all. [Laughs]
Where people can find you?
On my personal website, vladalecu.com or twitter @vldalecu.